Welcome
Welcome to the St Catherine's College MCR – one of the friendliest and most energetic graduate communities in Oxford!
The MCR
The term "MCR" (short for "Middle Common Room") is a bit of Oxford-speak: It refers both to the society for graduate students at St Catherine's, and to the physical common room area which is the hub of graduate life here. The MCR is run by its students for its students to support (and entertain!) you, and to represent your interests in College, the University and beyond.
Accommodation
There are three primary accommodation options for graduate students: College accommodation, University accommodation and private rental. We have compiled the available information on all three to help you prepare for your stay in Oxford.
Porter's Lodge
The Porter's Lodge is the place to go for any problems you might encounter in the College. The porters will usually know who to talk to and the Lodge is open 24/7 for issues of safety and security. During daytime the Lodge has a number of purposes, including: collecting and handing back bedroom and meeting room keys, collecting and posting mail, dealing with lost property, delivering academic work to College lecturers and Fellows, dealing with emergencies and reporting security issues.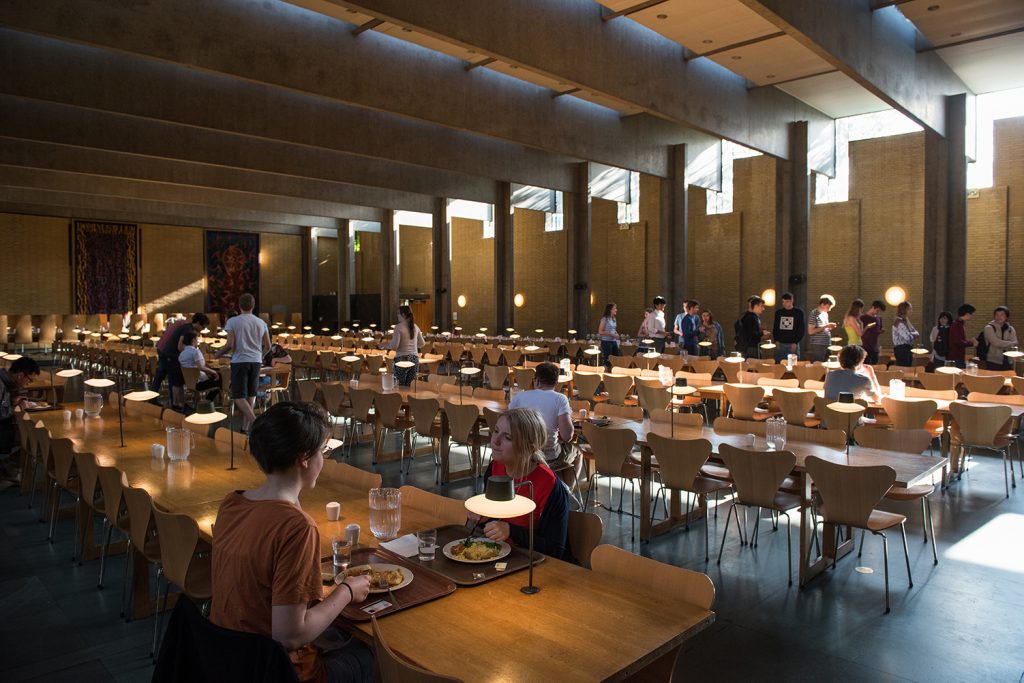 Hall & Bar
St Catherine's College has an excellent Dining Hall (the largest in Oxford and Cambridge!), which serves breakfast, lunch and dinner at fair prices, and a College Bar that serves drinks every evening. The current opening times can be found on the College website.
Ainsworth Graduate Centre
The Ainsworth Graduate Centre is home to the MCR common room and its integrated bar and serves as the central hub for all MCR members. The common room is always open and can be accessed with your University Card. The MCR Bar is student-run, so the opening times vary, but we aim to open it on Fridays and Saturdays.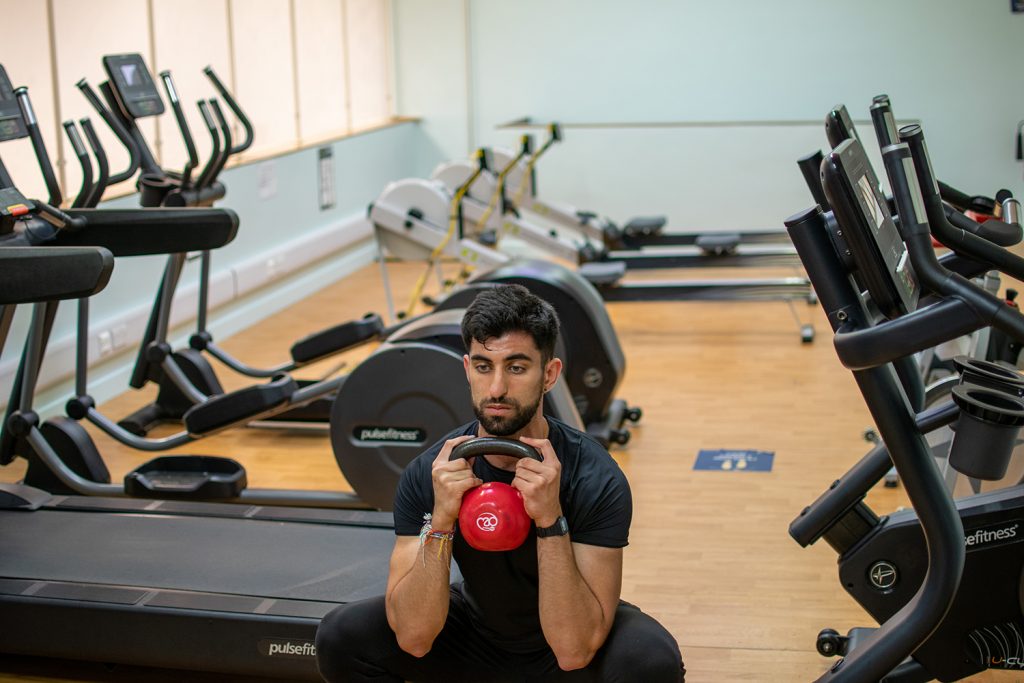 Sport Facilities
Oxford University offers a huge range of sports and activities for its students, a list of which can be found here. Additionally, St Catherine's College also provides special sports facilities for its students: A gym with two squash courts, a tennis court and a rowing boathouse. To book slots for the squash courts and gym, use the online booking system.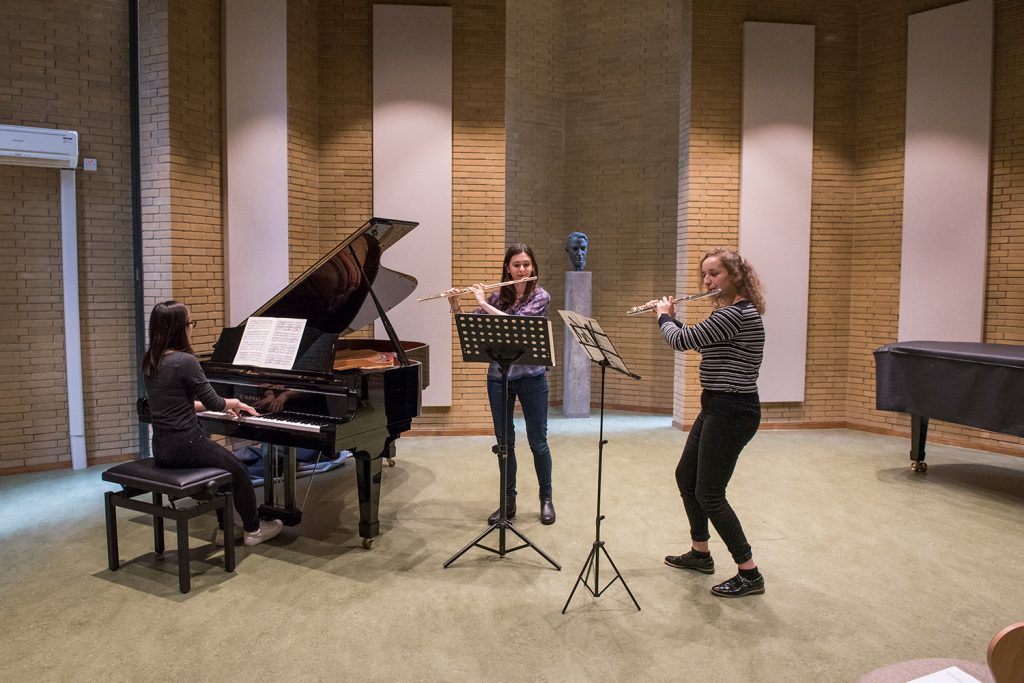 Music House
In the south west corner of the College grounds sits a large purpose-built Music house – a striking octagonal building with a harpsichord and Roland Digital and Steinway grand pianos. The house is spacious and can be used for small concerts, or for individual practice. The early afternoon hours are reserved for the College's music students, but everyone else can book slots using the online booking system.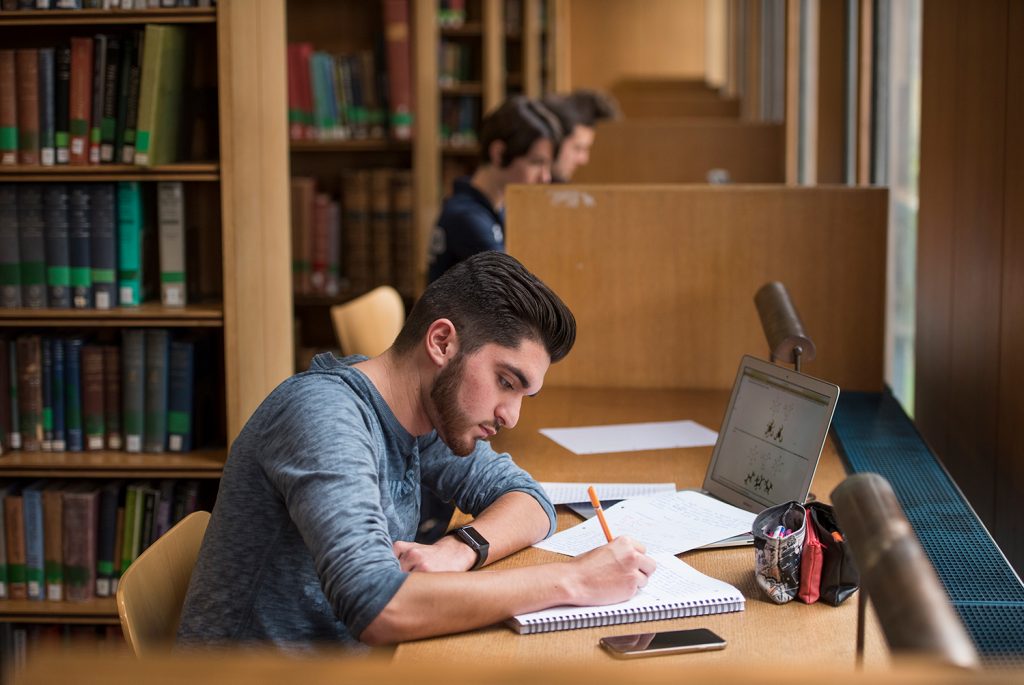 Library
The College Library holds approximately 60,000 books covering most of the subjects taught in College, together with an excellent selection of reference books and a range of journals, newspapers and magazines. It also provides more than 100 study spaces, computer access and printing and scanning facilities.